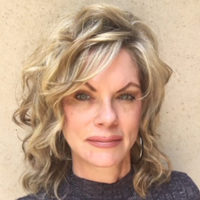 Shey Justice
Director of Leasing
Shey Justice joined Affordable Equity Partners, Inc. (AEP) in February 2013, as the Director of Leasing. Shey brought over 15 years of housing and construction experience, acquired from her diverse career in the traditional, agricultural, manufactured and commercial housing industries. Shey received a Bachelor of Design degree from Kent State University and is an award-winning marketing manager, receiving first place for Best 60 Second Commercial and Website Developer from Georgia's OBIE Awards.
As the Director of Leasing, Shey uses a creative team approach to managing the AEP leasing staff. Shey and her team develop and implement strategic marketing plans, coordinate community outreach efforts and in conjunction with the marketing department, create advertising and media pieces utilizing all media outlets.
Ms. Justice works with the Georgia Canine Rescue and Rehabilitation, Inc., a non-profit organization that focuses on the rescue, rehabilitation and rehoming of dogs.